OEP Machining is registered to the ISO9001:2000 standard and quality is extremely important to us.  In fact, it's perhaps the single most important aspect of our company, and lies at the heart of everything that we do, tying together the efforts of all of our employees toward a common goal, summarized by our quality policy:
#1. Maintain and continuously improve the quality of our products and services;
#2. Improve the quality of our own operations, so as to meet continually all of the customer and other stakeholders' stated or implied needs;
#3. Provide confidence to management and employees that the requirements for quality are being fulfilled and maintained, and that quality improvement takes place;
#4. Provide confidence to our customers and other stakeholders that the requirements for quality are being, or will be, achieved in the delivered product or service;
#5. Ensure that all quality system requirements, including ISO9001:2000, are being fulfilled.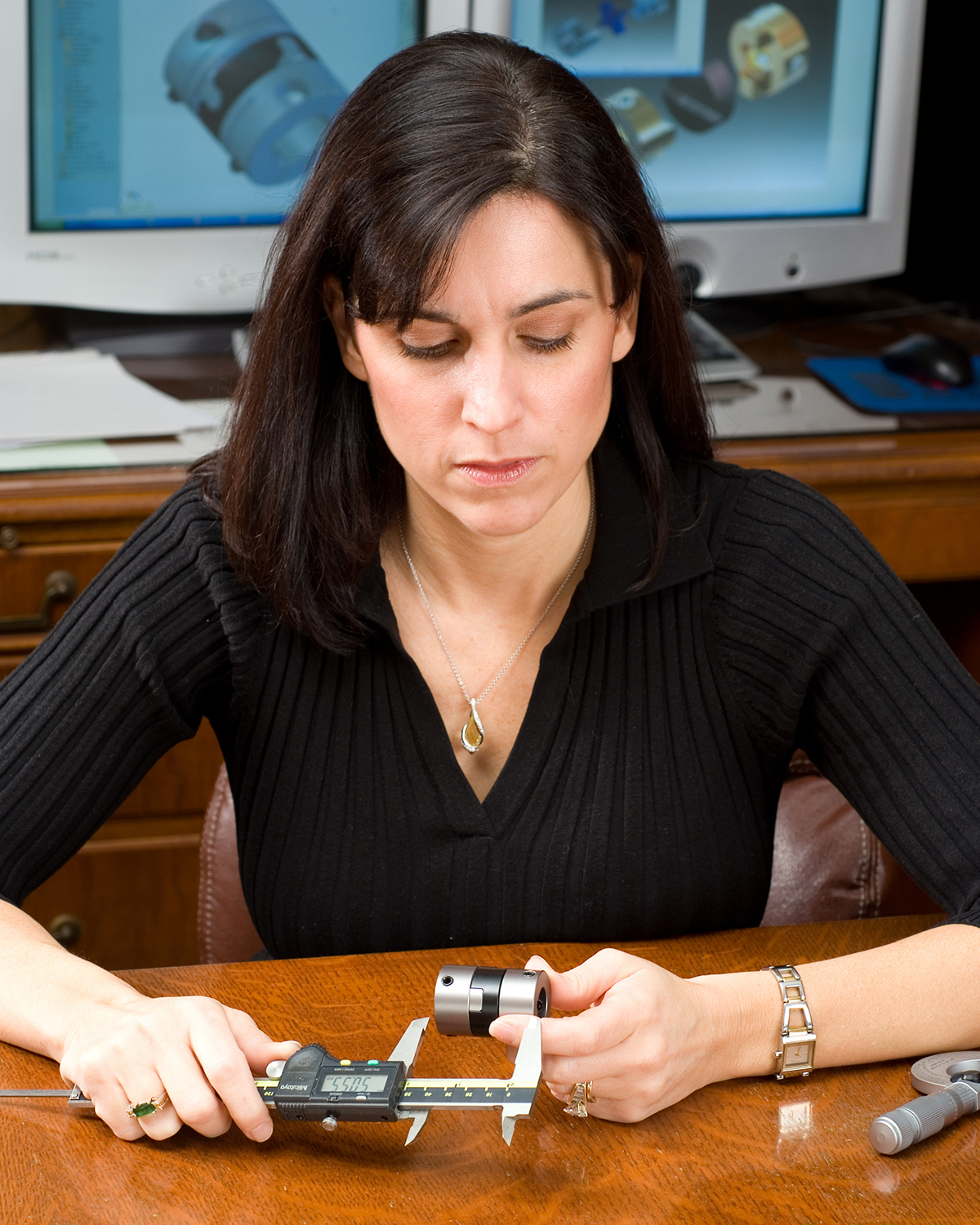 A pair of calipers is used to check the length of an assembly.
A height gauge is used to take in-process readings from a small brass part.
This is an enterprise-wide system, involving everyone from management to our operators, trained for in-process inspection and testing. Our quality department includes a full-time qualified Quality Manager, an in-house calibration lab, and a controlled gauge crib.
In addition to our own internally developed quality documentation and procedures, we're always willing to comply with customer-generated quality requirements, including PPAP (Production Part Approval Process, the generally accepted process for sample submission, including submission of material certification, source warrant, layout, dimensional measurement documentation; functional testing documentation; and an appearance approval report), FMEA (Failure Mode and Effect Analysis), and so on. Frequently our customers request control plans, final audit sheets, plating certification, or heat-treating certification.
We welcome customer audits of our quality system, and copies of our Quality Manual are available upon request.